The UK's best used car warranties!
As part of our customer care programme, we're proud to offer the UK's best used car warranties from Warranty Solutions Group. These warranties not only cover more parts than any other warranty provider, you'll also get fantastic service and a huge range of other benefits for complete peace of mind. If you'd like to continue the superior protection for longer, please ask your sales advisor about extending your cover.

Vehicle Repairs car be expensive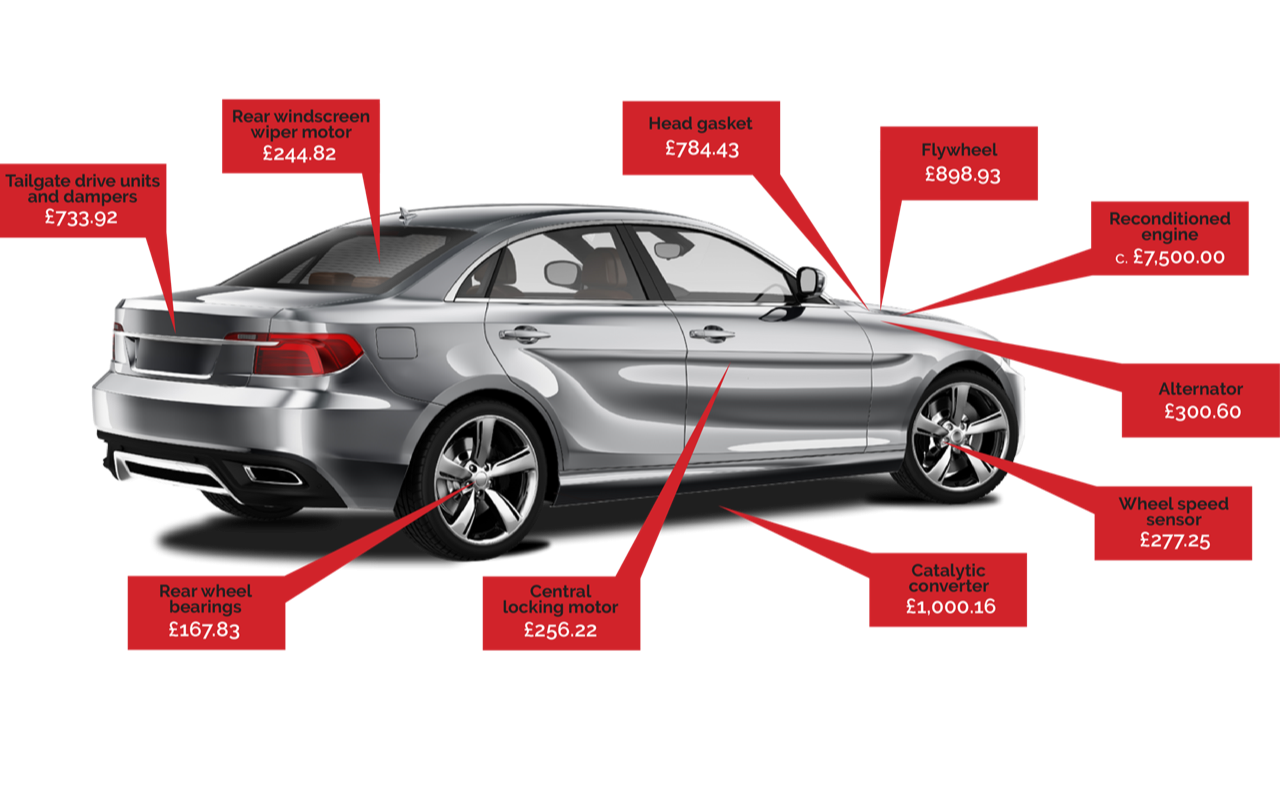 We offer three levels of cover:
Warranty Questions
What does my car warranty cover?
With WSG, your vehicle is covered for a huge range of parts and the labour times involved to repair or replace them.

Platinum and Gold both cover around 6,000 mechanical, electrical and electronic components including many that are normally excluded by other warranty companies. Silver covers a range of listed items and is designed with the older or higher mileage vehicle in mind.

Explore the different plan types above to find out more.
What does it NOT cover?
Naturally there are some parts and faults that we just can't cover such as bodywork, trim, general maintenance and service items.

Our Platinum and Gold plans are so advanced that it's almost impossible to list every covered item, therefore you'll only find the exclusions. Anything not listed under exclusions is covered.

Silver only lists the covered items so anything not shown is specifically excluded.
How many claims can I make?
You can make unlimited claims with each one up to your chosen claim limit, up to the current market value of your car at the time of claim. All claims include the cost of parts, labour and VAT.
How do I make a claim?
Before you have any work carried out, you must contact our claims team on 0800 060 8610 or
email us at claims@warrantysolutionsgroup.co.uk
. We'll need to provide an authorisation code to the garage for the repairs to be done.
The full claims process can be found
here
.
Note: We won't be able to pay for any repairs that are carried out without our authorisation.